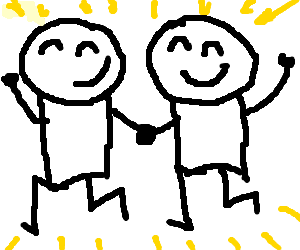 An e-buddy is an opportunity to serve in Al-Anon.  By serving as an e-buddy, you are offering to receive information electronically, and print it out for the group. This is especially helpful if the group representative (GR) does not use the Internet.
About e-buddies
It is important that e-buddies see each other regularly so that information is delivered in a timely manner.
E-buddies don't have to be involved in the same type of service as their buddy.
Sometimes an e-buddy is a sponsor or a sponsee, but this is not a requirement.
Having an e-buddy offers an opportunity to develop a closer relationship with another member of the program. Helping another member feels great, and many e-buddy volunteers find themselves more engaged in service and their own recovery.
Consider asking another group officer, such as the alternate GR, secretary, or literature representative, to be your e-buddy.