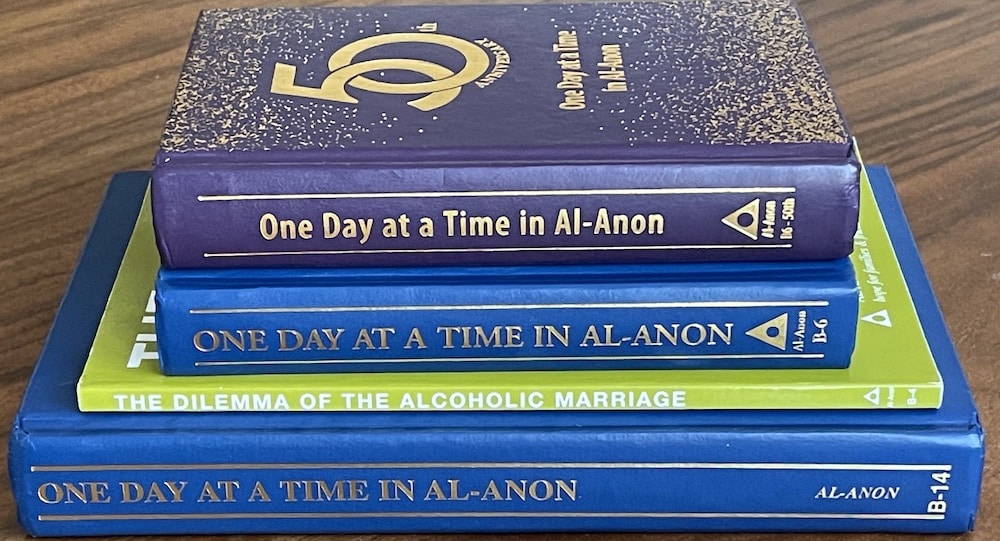 Bookmarks – April- Choosing to Spread the Word
Choosing to Spread the Word
We Al-Anon members know how working our program can restore us to sanity. Our Conference Approved Literature can play a big part in the process.
Today I'd like to talk about how we can use our literature to spread the word to family members suffering from alcoholism.
Following a group conscience meeting, my home group is about to embark on a public-outreach push. We bought 100 copies of the Al-Anon Faces Alcoholism magazine (AFAM), which we plan to put together with our updated district meeting list, once we get 100 copies printed. We are in District 15, the largest geographical area in Pennsylvania. Local newspaper public-service announcements run sporadically, if at all. Our effort will be in Cambria and Blair counties, in the south-central part of the state.
In Al-Anon, we have choices. My home group members have the choice to join in the outreach effort or not. If they want to help, they can do so according to their comfort level, or, if they choose, even go beyond their comfort zone.
In spreading the word, the last sentence of Tradition Eleven— "We need guard with special care the anonymity of all AA members"—becomes especially important.
For some in my home group, giving their full name over the phone or in person would not expose the identity of any AA member. For others, it would.
There's also the secretive nature of alcoholism's effects on family members, and the fear of letting more people in on our lives.
So we Al-Anon members have options. We can mail Al-Anon Faces Alcoholism and the meeting directories anonymously. Those "take a book, leave a book" little libraries might be ideal spots to drop off Al-Anon information. Keeping Al-Anon information handy, such as in a purse, can lead to spontaneous public-outreach opportunities.
Or we can make phone calls and go to offices in person and seek permission to drop off the information. We don't have to say we're Al-Anon members. But we can if we want.
Performing public outreach is a wonderful service. Just how we do that is up to each individual member.
Thanks for letting me share!
Literature/Forum Coordinator