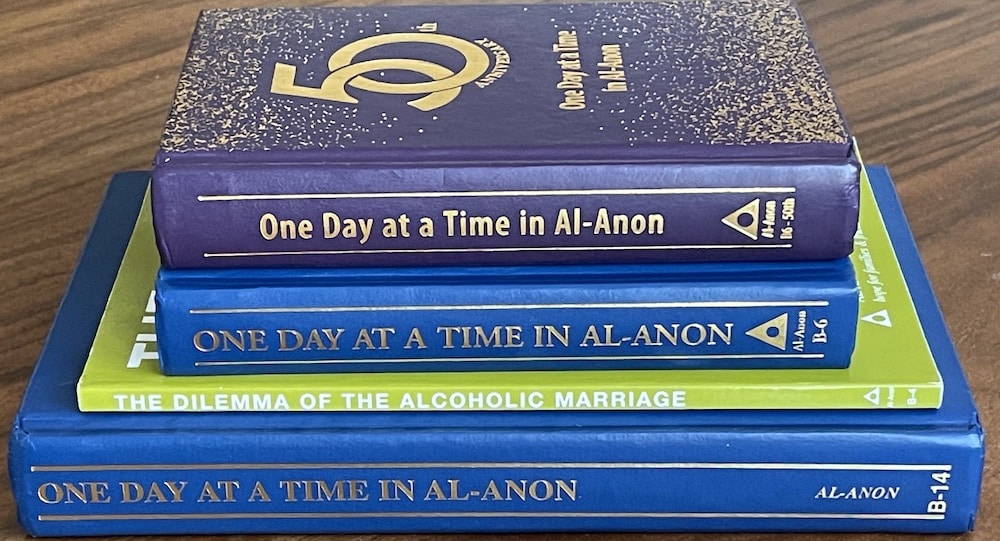 Bookmarks – August – You Could Win!
You Could Win!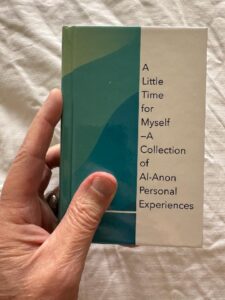 Calling all GRs going to Assembly!
Please consider attending one of two workshops on The Power of Service.
Why come? Well, it will be interactive, which we know folks like.
You'll have an opportunity to do actual service, share your service journey and receive a raffle ticket for A Little Time for Myself (B-34), Al-Anon's newest daily reader.
My home group just ordered a bunch. As much as I love our three earlier daily readers—Hope for Today (B-27), Courage to Change (B-16) and One Day at a Time in Al-Anon (B-6)—I am excited to read how members of our wonderful fellowship apply the program to their lives today.
I recently joked at a meeting that I would call the new book A Lot of Time For Myself. But hey, I really am glad when I choose to squeeze in a little time for myself each day. It's important for my sanity, let alone my serenity.
Al-Anon affirms that I have a right to take time for myself, and that I can choose to make time for things I want to do, rather than fall into the  "coulda, shouda, woulda" trap.
So please consider attending a Power of Service workshop at Assembly. You may win a copy of the new reader. You may also come away with a new or renewed sense of how service to others in Al-Anon can lead you to a deeper personal feeling of serenity. That's a win-win. And that's powerful.
If you're not coming to Assembly, you may want to buy the new reader through your home group or individually. It is available for $17, plus shipping, through your Local Distribution Center.
Thanks for letting me share!
Literature/Forum Coordinator