Delegate's Letter – April 2022
Hi Friends,
I hope this message finds you all doing well as we continue our work in our second year of our service term.  Maybe some of you are starting to feel a little more comfortable with what goes into serving the Area and this fellowship.  I do hope that is the case and if not, no worries you are right where you are supposed to be and keep taking it one day at a time. You are not alone! I am writing to keep in touch and share with you as the 2022 World Service Conference is on the horizon.
As I prepare for the Conference, it is easy to think about the journey that I can look back on and the journey that lies ahead while all the while focusing with gratitude on the day and my experiences.  A recent reading in our daily reader sparked me to reflect further.
I love page 107 in our One Day at a Time in Al-Anon (B-6).  It has me thinking of what I call the 4D's of our program:  "First I Dream, then I Do, then I Detach and then I let God Determine the outcome".  Helpful concept indeed for me!
Did I ever Dream of being Delegate?  I can't say that I had but I can say that there was a time in my service journey that the idea did start to get stitched in my heart.  It seemed like all of sudden, I went from a GR at the Assembly thinking, "I could never do that" to the thought that "I may have what it takes?"
After that I simply continued to Do what was in front of me with all my heart to the best of my ability.  I have learned that when I do that, God can prepare me for what is next.  I don't need to know the 'next' (thank God), I just need to focus on the day and what I am called to do.  I love how staying in the day keeps it simple, doable and rewarding beyond measure.
I do recall when I was Alternate Delegate how fear was growing in me as the thought of Delegate grew in my heart.  I was thinking that it wasn't me but God who planted that seed. "Is this what is next for me, God?", I would ask, just in awe of where my recovery in Al-Anon had taken me and wondering what road I would travel in the days ahead.
I did Detach from the fear the best I could by asking God to remove it if it was blocking me from doing his will.  I slowly gained self acceptance as I went from confused, to comfortable, to confident in my various service roles with each new position and term.
My fear lessened to where my willingness was greater than my fear.  It was then that I had my first real big lesson in letting God Determine the outcome. I am sure I had smaller moments that allowed me to build to this one and those gave me the strength of heart that day.  It came during an election Assembly where I stood for Delegate and then was elected Alternate Delegate.  I answered yes to the question, "Am I willing?" and I let God guide me in a way I had not done before and haven't done since to that degree.  By letting go absolutely I was full of peace, joy, trust, and freedom.  Have you ever been where you do not know what you are to do next but you are sure that God would let me know?  Turning it all over – your next step, your next word, your next everything.  It was amazing!  That is what true peace and love of God feels like for me.  I don't want to ever forget that moment!!
I knew I was willing to be Delegate then and that feeling was still there when the next election Assembly was upon us. Again, all I needed to do was be willing and let God determine the outcome.  I had done the dreaming, doing, and detaching, now it was up to God's capable and loving hands.  He had got me this far and it was time to see what was next.  I am sure he knew I loved Al-Anon and am grateful for it.  I had told him many times.  He knows my heart for sure and my strong desire to help Al-Anon be there for the next person.  How could I not want that, knowing where I was when I came to Al-Anon and how I feel today?  How could I not want that recovery for someone else, who too, is deeply impacted by a loved one's drinking?
So, now as I write this it is a week away from my road trip to the 2022 World Service Conference (WSC)!  The conference's theme this year is "Enhancing Our Recovery through Abundance, Unity and Understanding".  What a great theme to guide us!  This will be my second WSC but my first in-person one.  This year it is in Tarrytown, NY from April 26th to April 30th.  I am looking forward to the experience and it is an honor and privilege to be part of the worldwide Al-Anon group conscious as I represent Pennsylvania.  At the Conference there will be other Delegates from USA, Canada, Bermuda, and Puerto Rico as well as the new Delegate from the Global Electronic Area!  Also, attending will be the Board of Trustees, Executive Committee, and many WSO staff and Interpreters.  International Representatives from other countries are invited and it will be neat to see who I will meet!
I take you all with me and be assured that this fellowship that we all love is stitched in my heart.  My building block action of my recovery is focusing on what I can do and doing it with all my heart and I will continue that indeed.  I will do my best and I know our best is always good enough.  That works for me because that is how the God of my understanding works – heart all in!
See you when I return and I very much look forward to telling you all about the WSC!!  At our upcoming May 13th-15th Area World Service Committee (AWSC) meeting, I will report on the conference for the District Representatives to carry the information back to the groups in their District.  Along with posting my report on my Delegates Corner on the PA Al-Anon website in early June, I will have the opportunity to share about all the happenings of the 2022 WSC at our PA Area Assembly on August 19th-21st, 2022 in Harrisburg.  Hope to see you there!
Thank you for the opportunity to serve and thank you for all you do for Al-Anon!  I appreciate the faith you have in me and all the love and offerings of support I have received.  Be assured it all does my heart good   Please pray for me and know of my prayers for you.  I love you!


PS. I attached the document, "Who Attends the Conference and Why"for your reference.  Click here to review "Who Attends the WSO Conference and Why".
PSS.  Also, attached below are some pictures I wanted to share with you of the LOVE I have been gifted in recent weeks and days.  From the bottom of my heart, I say thank you!!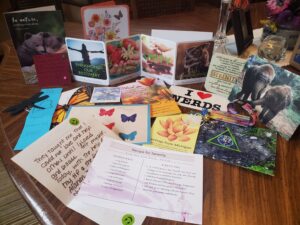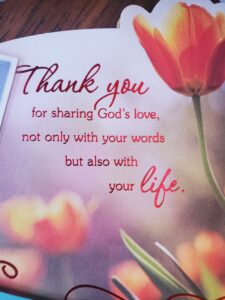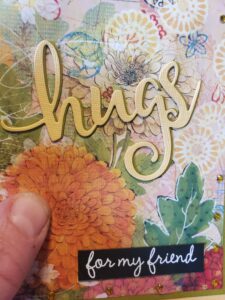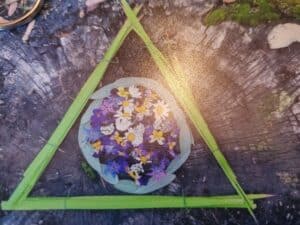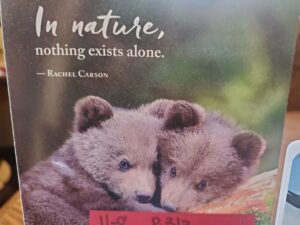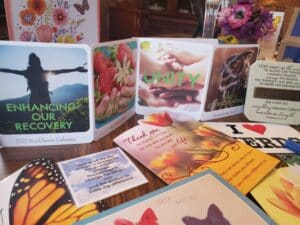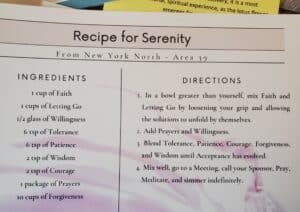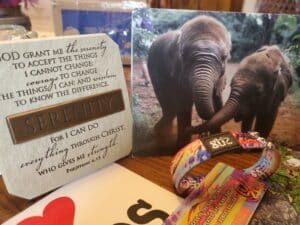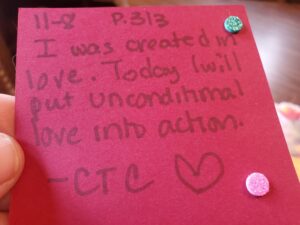 Delegate, Panel 61
Pennsylvania Area 48


[email protected]


PA AWSC Panel 61 "Embracing the future in unity and courage"
"Abrazar el futuro en unidad y valor"