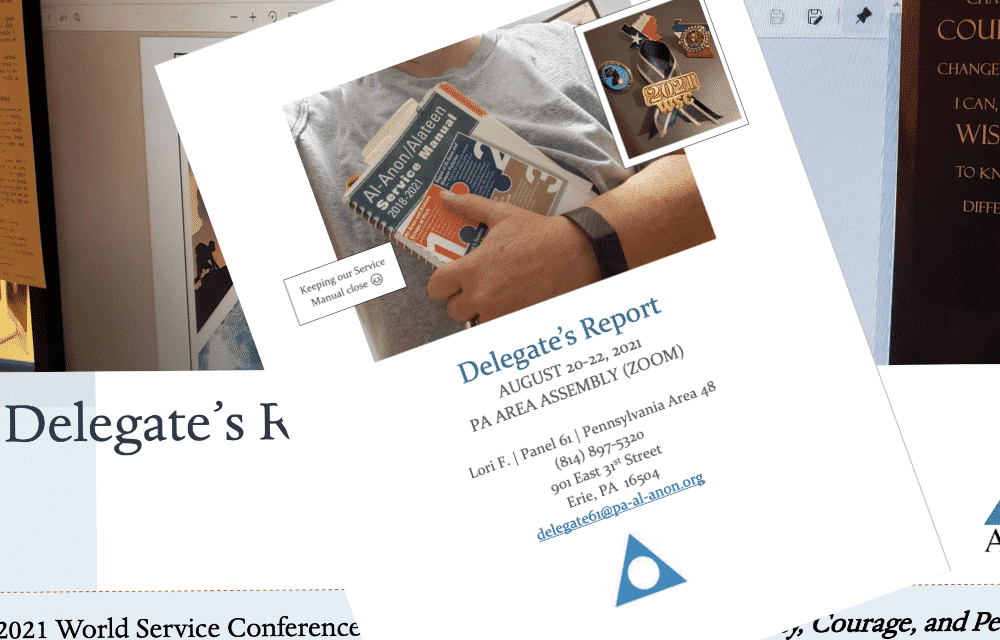 Delegate's Report to the 2021 Assembly and Presentation
Greetings! I am glad to serve as your Delegate and to have represented Pennsylvania at the 2021 World Service Conference (WSC) this past April.
It was terrific to attend the Conference, and I am excited to offer you this report and to serve Pennsylvania and Al-Anon worldwide. Seeing all the Group Representatives at the virtual Pennsylvania Assembly in August was so encouraging, and I was honored to present this report to them and pleased to share it more broadly now.
Here are some things you will find in the reports below.
World Service Conference (WSC)
2021 WSC Motions
WSC Thought Force & Task Forces
Chosen Agenda Items & the Mega Issue
What's New at the WSO?
Highlight from the 2020 Annual Report
2023 Al-Anon International Convention
70th Al-Anon Anniversary
WSO Financial Update
Road Trip! You and the Board Connect
Timely Topics
Delegate's Corner & Area News
I hope you enjoy this report. Let me know if you need additional information on these topics or others.
(Click on the images below to see the report/document)