Saturday — First Day of the Conference
This is part 2 of a series I'm posting on the World Service Conference. Check out my first post if you haven't read it yet.
It's Saturday morning and I'm excited for the start of the World Service Conference. I went for a walk this morning in a light fog with the smell of the ocean all around me. I am glad to have a few hours to mentally prepare for the next five days of meetings.
I arrived on Thursday night around 11:20 pm after a long drive and got situated in my room for the next week. Yesterday was spent registering, reviewing conference materials, connecting with friends, and making sure my shirts were nicely ironed. And yes, I brought enough ties and socks for those of you who read my first post. I had dinner with the Panel 58 delegates last night and enjoyed catching up on the past year. I discussed the conference and other Al-Anon happenings with my good friends Barbara H,, Delegate, Panel 58, Rhode Island and Phil G., Delegate, Panel 58, Kansas. Having a perspective from other Areas is important in what we do at the World Service Conference.
On a side note, I want to explain the meaning of Panel 58. Every year, approximately 1/3 of the delegates change and the new delegates become part of a new panel. Last year was the 58th year, hence Panel 58. The next Delegate for Pennsylvania will be part of Panel 61.
Today is when committees and thought/task forces meet and is also orientation for new delegates. First on my agenda is a meeting with the Conference Committee on Trustees.
"In 1984, the Conference Committee on Trustees (CCT) was formed. The CCT, a subcommittee of the Board's Nominating Committee, is composed of World Service Conference Delegates and elects its own Chairperson annually.
The members of the CCT independently review and evaluate résumés submitted for Trustee At-Large and résumés for At-Large members of the Executive Committee for Real Property Management. A compilation of their reviews is provided to the Nominating Committee to assist it in the selection of candidates to be presented to the Board."
2018-2021 Al-Anon/Alateen Service Manual, Pages 206-7
I am the Chair-elect of the CCT and will begin my duties as Chair at the end of this year's conference. It is a great honor to be able to serve the CCT in this capacity. This afternoon we will be sharing Area highlights followed by the opening dinner and speaker. The conference officially starts tomorrow at 8:00 am sharp.
Well, I guess it's time to get ready for my meeting. I am pleased to be a part of the 2019 World Service Conference and I am truly grateful to be able to serve every person in the Pennsylvania Area in my role as Delegate. Thank you for all the notes of encouragement and for allowing me the opportunity to represent you.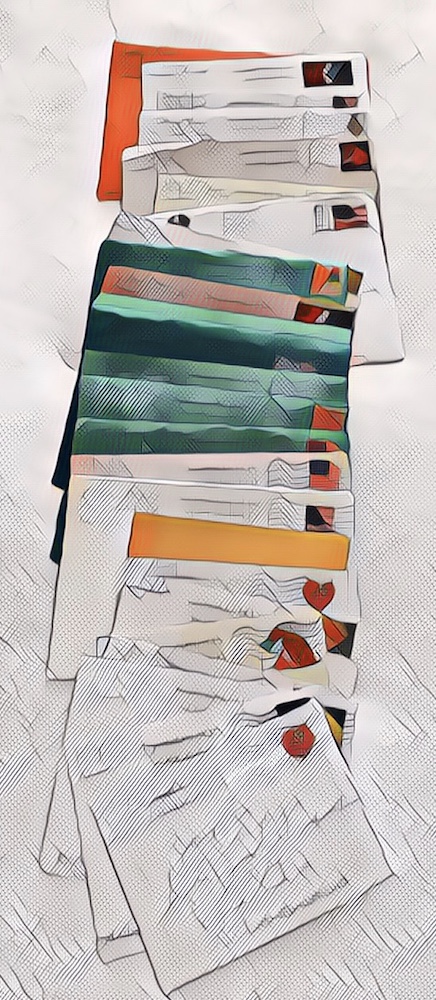 I received 25 cards when I arrived. I was blown away. I was literally in tears reading some of the messages. It was very moving.
This is part 2 of a series I'm posting on the World Service Conference. Check out my next post in the series.
Your friend in service,
Jeffrey F., Delegate
Panel 58, Pennsylvania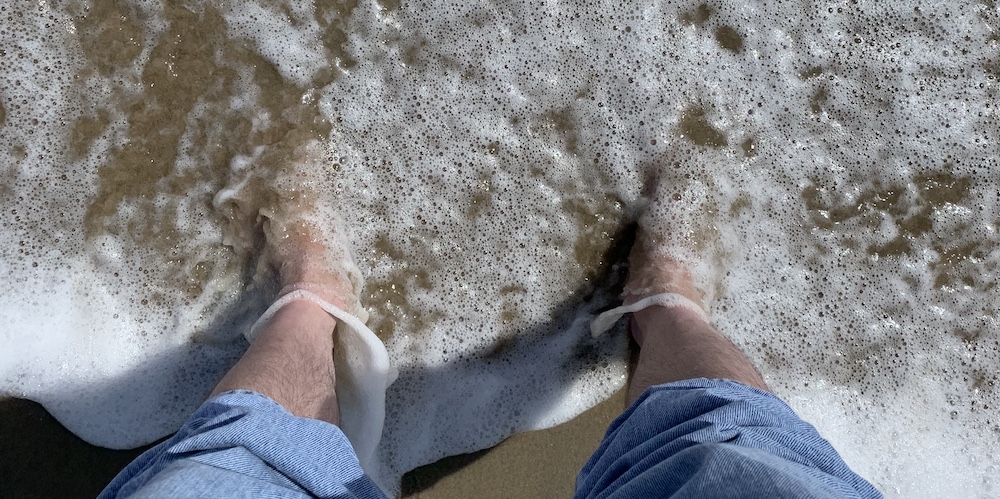 Yesterday, in some downtime, I just had to stick my toes in the ocean. And yes, it was cold!