Wednesday — The Last Day of the Conference
It's Wednesday! That means it's the last day of the World Service Conference. I'm conflicted as I write this post. When I got up this morning, I was thinking about how wonderful it will be to get back to my "normal" routine; to eat, sleep, and relax on my schedule. But then I realized that the last day means it is almost over and I'll soon be missing the work we do here.
Pennsylvania TEAM Event
The six TEAM Events being held around the United States and Canada this year were announced on Tuesday. The final TEAM Event of 2019 will be ours — Pennsylvania — and will be held on Saturday, September 28th, in Plymouth Meeting — part of the Southeast Sector of our Area (get more information here). I have spoken with the three Trustees who will be presenting at the event and they are excited to be coming to our wonderful Area. Folks from New York, New Jersey, Delaware, and Maryland have also expressed great interest in attending. Go Pennsylvania TEAM!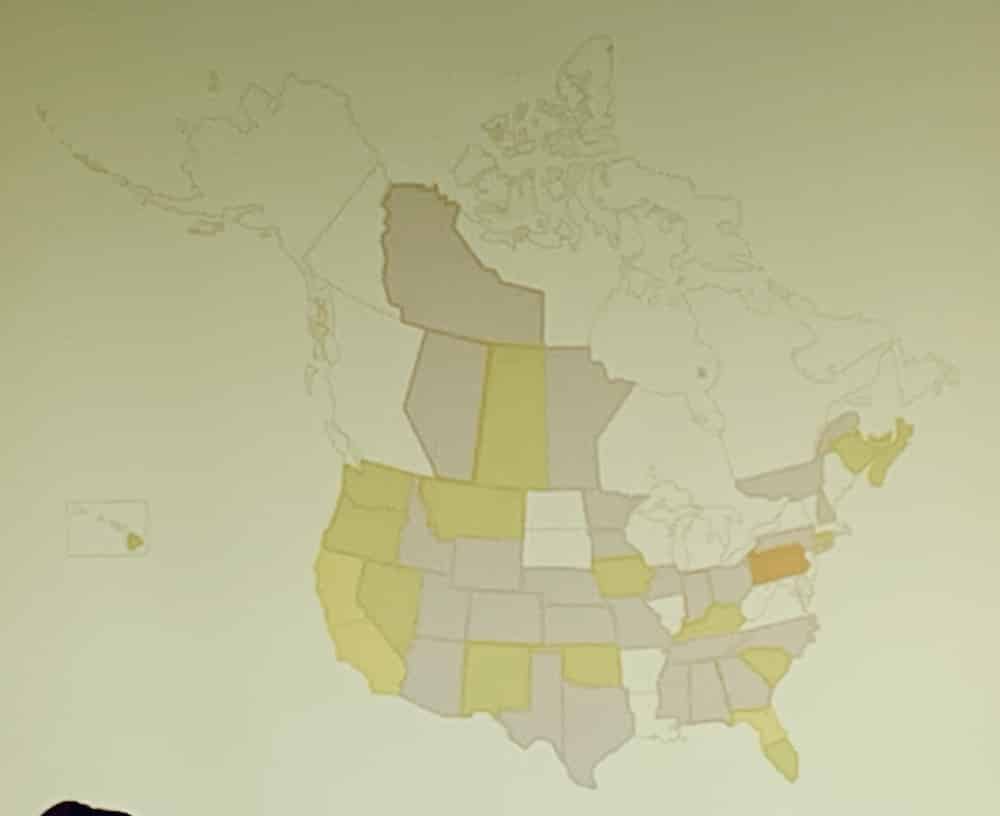 The map above shows all the areas that have held a TEAM Event. Pennsylvania is orange because we will hold our fourth TEAM Event this year — more than any other Area!
"Money" Day
Tuesday was "money" day. I chaired a breakout session related to the Finance presentation. We were put into five groups and given time to review the Financial Report to make sure each of us would be comfortable when reporting this information to our respective Assemblies. After the breakout session, I, along with the four other individuals chairing the sessions, was asked to give a sample, 4-minute report to the full conference. I thought my presentation was only going to take about 1½ to 2 minutes, but to my surprise, the bell rang, indicating my time was up — and I still had 3 paragraphs of information to report! But don't worry, I will be ready by Assembly.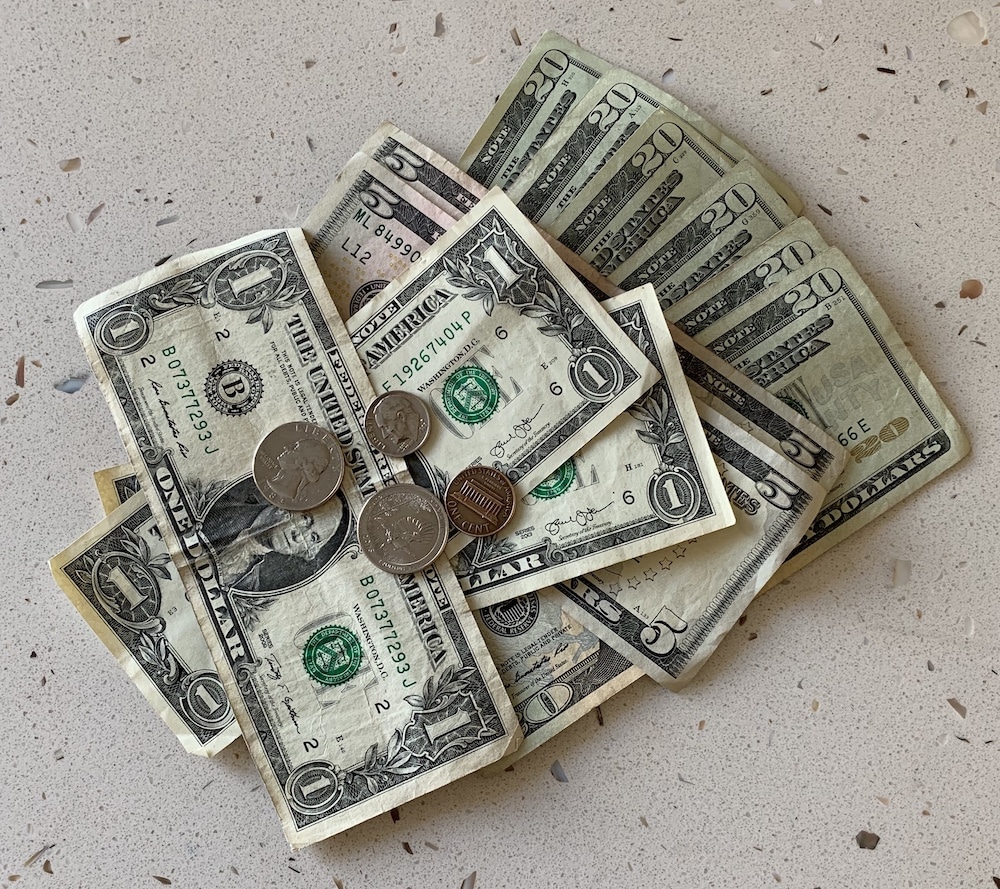 Sharings and more
The day also included a sharing by the International Representative from Mexico. There were more motions, votes were taken, and additional sharings from Trustees on "Being a Trustee." I attended an open meeting of the Policy Committee in the afternoon and got a glimpse of the process involved in making policy changes and text revisions. All I can say is "wow!"
Chosen Agenda Items
Today I am excited to attend the Chosen Agenda Item breakout sessions. I hope to bring back to the Pennsylvania Area the discussions we will have on the two topics we will be addressing here today. Also, I am really looking forward to the closing dinner and listening to the two Spiritual Speakers this evening. Tomorrow, I'll let you know how tasty my dessert was.
Your friend in service,
Jeffrey F., Delegate
Panel 58, Pennsylvania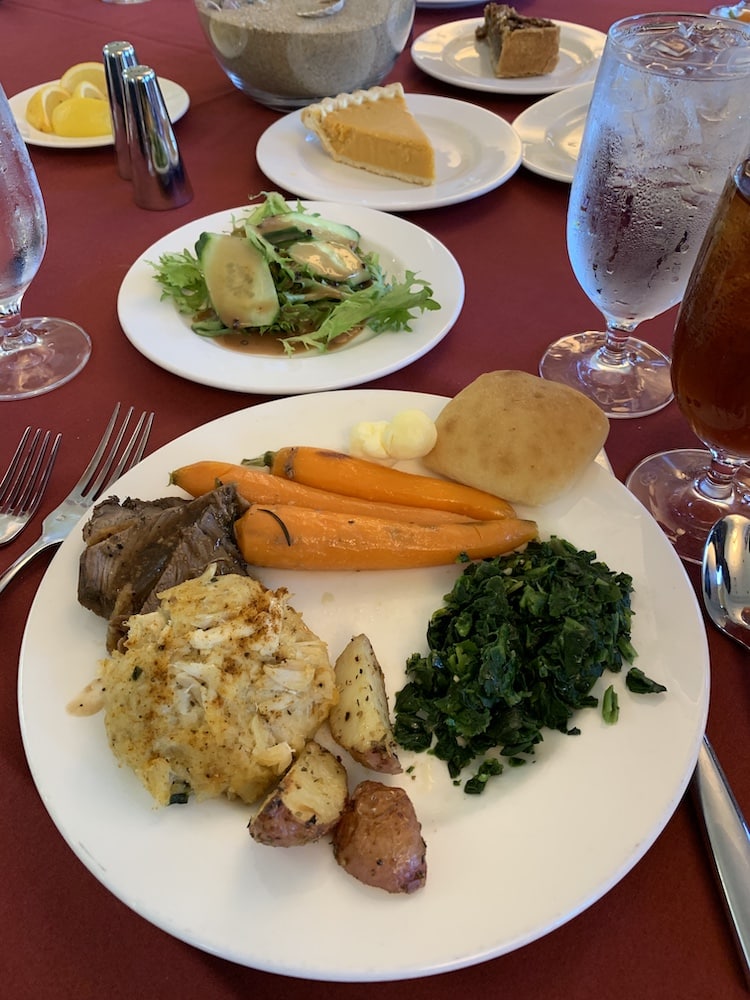 The food at the Conference is delicious!