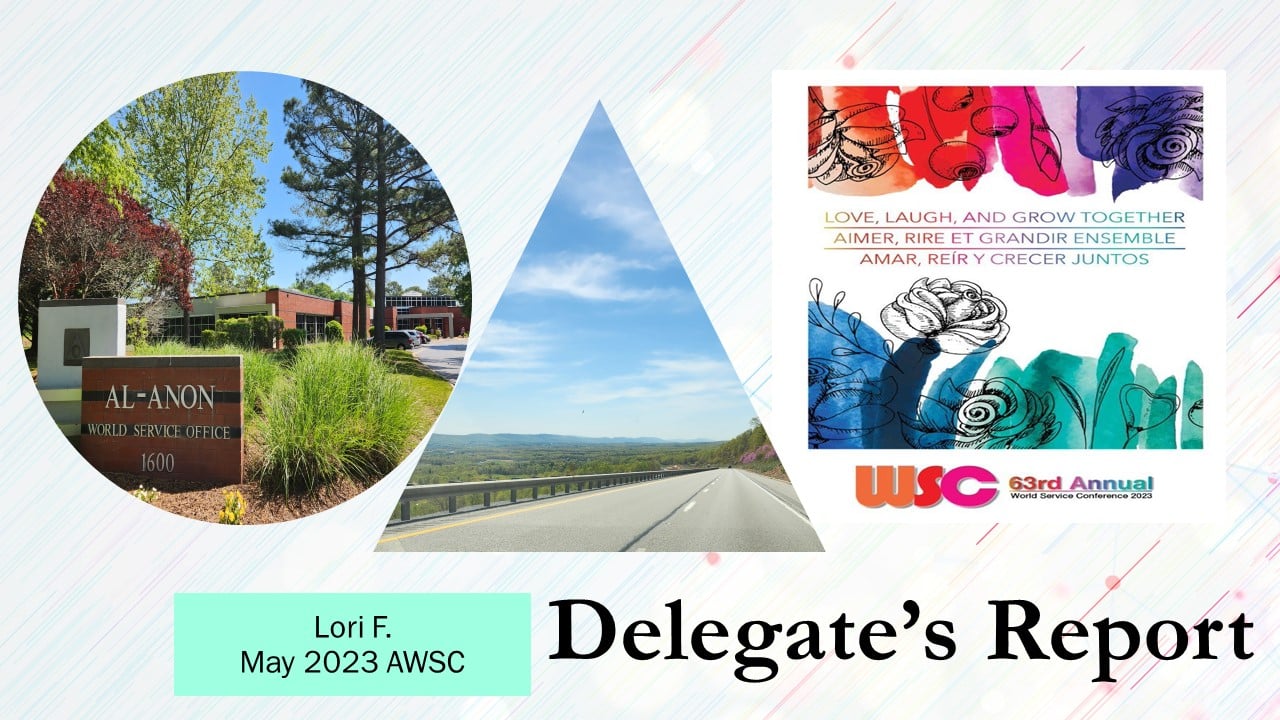 Delegate's Report to the May 2023 AWSC
Greetings Friends!! I am glad we able to get together again for the business of PA Al-Anon at our May AWSC meeting! Thank you for being here and thank you for the opportunity to serve and grow as your Delegate. My hope is that your enthusiasm is growing on your service journey and that you are finding that service can be fun and you are reaping the rewards of giving back! If you are new to service, welcome, and I am glad you are joining us along this journey as we all in Pennsylvania service are – "Embracing the future in unity and courage"
"Abrazar el futuro en unidad y valor" (PA AWSC Panel 61 Theme).
Hope you enjoy this report and enjoy the AWSC meetng experience! I wish you all well as you return to your Districts to share all the happenings and all you learned this weekend. Thank you for your service to the worldwide fellowship of Al-Anon/Alateen! Let me know if you need additional information on any of these topics or others. Thanks!